Site Manager
An Outstanding Retail Business Opportunity. Come and join a Winning Team!
Site Manager
The vision of Coral SA, proprietor of the Shell name in Greece, is to become the premier petroleum company in the country.  To be the customer's first choice, with a human face and respect for the environment.
With more than 770 service stations currently operating under the Shell logo, the company has a market share of 23%, making it no. 1 in Greece.
Coral SA is constantly expanding and on the lookout for new partners – people with business skills to run Shell's company owned, company operated (COCO) petrol stations.
If you are interested in starting your own business and managing your own team, with the security offered by the Shell name, then we can offer you this opportunity in Shell COCO's.
Competitive advantage
Petrol stations are no longer limited to refuelling cars. Our customers come to us for a wide range of products and amenities, but also for high quality service that meets their needs.  So it is vital that the operation of the stations bearing the Shell logo corresponds fully to the requirements of the modern motorist. On this page you will learn about the framework of cooperation and the opportunity it will give you to establish your own business with the support of Coral SA, as a member of our network of 'model petrol stations'.  We offer significant benefits and advantages, specialised training and know-how that will help you to showcase your skills, achieve your goals and run a successful business.
Working Together Towards Success
Coral SA is a Greek company that manages more than 770 petrol stations with the Shell logo.  As well as high quality fuel, we offer a complete range of products and services.  A complete set of retail activities (I Love Café chain, collaboration with AB Vassilopoulos, ACS, DHL, allsmart point, Mr. Plinto, Lubricants, LPG, Natural Gas, Electricity, etc.) which is always evolving according to the needs of the time.
As a company, we are constantly seeking ways to improve.  We are committed to offering outstanding customer service and always on the lookout for ambitious entrepreneurs to help us achieve this.  By bringing together our experience, resources, and support with your talent for business, your love of customer service, and your passion for retail – together we can create a strong alliance.
Business opportunity
As an entrepreneur, you will contribute your skills, your genius for business, and your commitment to success.  In return we will offer you the service station with the key in your hand, the know-how, training, and support.  In the way we work together we attach particular importance to growing the business within an honest and open collaborative framework.
Our cooperation is backed by an annual works contract, with specific terms and conditions, which in brief state that:
You assume the management of the service station, ensure it runs safely and smoothly, and achieve targets by directing your own team.
You run your own business as an independent entrepreneur.  Each month you receive a regular agreed fixed allowance to partially cover your operating expenses.  At the same time you receive a commission from the sale of fuel and lubricants as well as commission on additional earnings from shop sales and the carwash.
You are the immediate employer and mentor of your business personnel.
If you grow your business beyond estimated sales and what is anticipated in the plan, then your own profits will also increase.
If you are one of the best managers then there is the possibility of professional development by taking on more than one petrol station.  The best are rewarded.
Your business activity is reviewed at regular intervals by the Sales Supervisor for your area, to offer you support and to ensure that you take advantage of all opportunities for the success of your business.
Deposits and earnings
When our partnership commences you will need to pay a financial deposit and also have working capital.  The deposit is set at €25,000 for the capital you manage and the working capital around € 15,000 - € 20,000 for the goods you need to buy to fill the sales area of the petrol station.  The exact amount of working capital will depend on the type of Shell service station you are managing.
Both the deposit and the working capital that you contribute are fully guaranteed and will be returned to you upon termination of our work together, according to the terms of the contract that you sign with us.
Additionally, you will need to pay an initial amount of € 3000 + VAT to meet your training costs.
Specialized training
Specialized training
The training includes a specialised programme lasting nine weeks at a model petrol station / training centre in Attica, where you will be introduced to all the products and services on offer at Shell petrol stations.
The training is a necessary obligation, enabling you to fulfil the company's safety standards and meet the operational needs of the service station.
This will enable you to train your staff and offer our customers the best service possible.  You will also attend a series of specialised training programmes to boost your expertise as you develop within the Coral family.
Specialized training in sales techniques
staff guidance, service station operation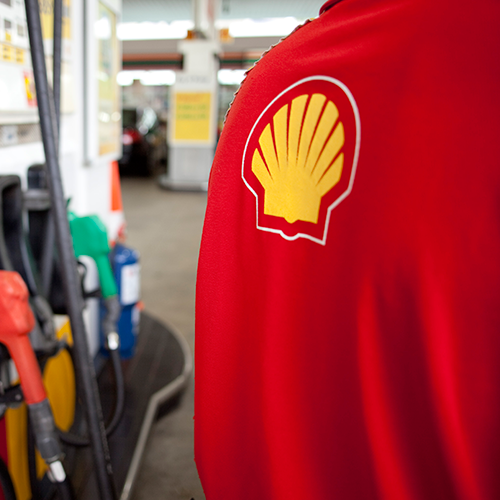 Fill in the Application of Interest today
If this offer is of interest to you, please complete the relevant application.  If your application receives a positive evaluation and we are able to provide what you need (immediate availability of a service station in the area you are interested in), we will soon be in contact to let you know about further evaluation procedures and to answer any questions you may have.
Profile of a Shell Service Station Manager
Formal qualifications:
Degree (Higher Education Institute/ Technological Educational Institute)
Previous experience of sales, customer service, and staff management preferred
Basic computer knowledge
 Other desired attributes:
Business thinking
Communication skills
Meeting targets
Click here to submit your application today!
Confidence in Collaboration with the name of Motor Oil Hellas and the Shell brand
For further details please contact Ms. Maria Koukadaki (210 9476413)