Shell retail stations
We are committed to providing you with high quality fuels and the best possible service at Shell-branded retail stations.
The high quality Shell fuels are designed to improve the performance of your car's engine and protect it. Our highly-trained retailers are a guarantee that each time you visit us you will be satisfied for all the right reasons:
We offer you courtesy, know-how, advice and, above all, high quality products.
Retail Station Services 
Trust Shell-branded retail stations to meet your every-day, on-the-board needs.  
Our network, offers you a range of high-quality fuels, friendly service, easy purchasing at our Shops and of course the benefits of the Smart Club Card.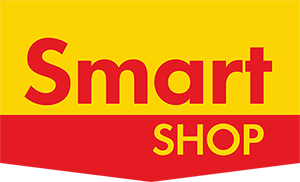 Are you tired of being delayed and wasting your precious time?
Perhaps you are thirsty or want a quick bite to eat?Do you need a little something for your car?
No problem!                                                                                                 
Just visit the Smart Shop at Shell retail stations!
Shell Smart Shops can help you find what you need from their wide range of product categories:
Smoking products and accessories
Beverages, coffee, sandwiches, chewing-gum, sweets
Refrigerated products (water, soft drinks, juices, energy drinks, beers)
Snacks, biscuits, croissants, chocolates
Car accessories, car air fresheners, windscreen wipers
Firewood, kerosene
Maps, travel guides
Stationery and toiletries
Mobile phone card top-up, Prepaid cards, Paysafe
Attiki Odos e-Pass renewal
And don't forget!
Every €1 you spend in the Shop earns you 1 Smart Club point.
Also, each time you visit, ask about our in-shop offers and earn either extra product or extra points on your Smart Club card!
Find retail stations with Smart Shops by clicking here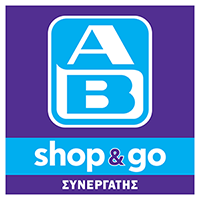 Modern food stores AB shop & go 24 hours a day, 7 days a week!
You can shop quickly and easily at the modern AB shop & go food stores at Shell Retail stations all of which offer the renowned AB quality in a modern, familiar and friendly environment. Every ΑΒ shop & go store has over 2,000 different product categories: dairy, cheese and cold cuts, ice-creams, desserts, frozen items, ice-cold drinks, wines and spirits and ice as well as selected detergents, cleaning products, stationery, toiletries and personal care products.
The stores also have cigarettes, smoking accessories, mobile phone top-up, Attiki Odos e-Pass renewal, car and motorcycle lubricants and many motoring accessories.
Find retail stations with AB shop & go stores by clicking here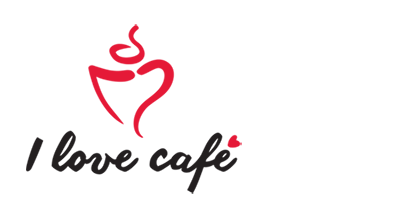 We have opened our first coffee shops at Shell retail stations and the coffee is on us!                                                                                                     
Enjoy a free coffee or beverage of your choice every time you fill up with 20 litres of Shell V-Power, Shell V-Power Diesel or Shell V-Power Racing in selected Shell retail stations.                                                                     
Taste our fresh sandwiches and crunchy pastries from the wide range freshly baked for you each day!
We look forward to seeing you soon!
Find retail stations with I Love Café coffee shops by clicking here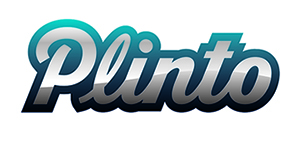 Specialized car and motorcycle care at Shell retail stations
PLINTO  car washes offer specialized cleaning and care services for cars and motorcycles. 
Interior and exterior cleaning with amazing results at competitive prices
Biological cleaning for the whole car
Special car care services (polishing and waxing)
Motorcycle care using NANOTECHNOLOGY products, offering over 4 weeks' extra protection from the harmful effects of exposure to the elements.
Don't forget that you can find a full range of exceptionally high quality branded car care products in the forecourt shop.
Windscreen wipers
Mats and seat covers / Car air fresheners / Cleaning products
Mr. PLINTO and its team are looking forward to welcoming you at the retail station, to offer you a unique car or motorcycle care service experience, from Monday to Saturday from 8 a.m. to 8 p.m.
Find retail stations with Plinto vehicle washes by clicking here

Pay over 300 types of bills and services at Shell retail stations.
At Shell retail stations, you can make the following payments:
Public agencies and utilities
Plane and boat tickets
Concert and theatre tickets
Sport events' tickets
Mobile phone bills
So, come to a Shell retail station today and save time when making your payments!
Find retail stations with the Smart Pay service by clicking here
Parcel collection and drop-off services
Shell retail stations, thanks to an innovative collaboration with leading courier and logistics companies ACS and DHL Express, can now offer you a uniquely convenient way of collecting anything sent to you, at any time you like, from specially-designed lockers. This solves the problem of non-delivery of parcels in the case when the receiver is not at the stated address.

For parcels from abroad, Shell retail stations, in collaboration with DHL Express, operate automated SwipBox lockers in Greece where you can collect your parcels at any time of day. SwipBox is a system of highly secure lockers in which DHL places the products ordered by the customer. The automated SwipBox lockers are an innovation in international parcel services, which usually regard e-commerce orders, in particular for private consumers.
Find retail stations with DHL parcel collection and drop-off services by clicking here.

When you visit the selected Shell retail stations displaying the special ACS Smart Point signage, you can collect or drop off domestic parcels easily, quickly and above all, with complete confidence. Certain service points are equipped with automated lockers bearing the ACS Smart Point signage that operate 24/7, including holidays and weekends.
Find retail stations with ACS parcel collection and drop-off services by clicking here.
Payment e-PASS Attiki Odos
We inform you that in over 130 Shell Gas Stations throughout Greece, you can renew the cash balance of the e-PASS of Attiki Odos.
The money will be available in your subscription account in a short time and so you will be able to travel and pass electronically with e-PASS without looking for change and waiting in line and traffic at any toll station in Greece (On the highways Olympia Odos, Moreas, Aegean Motorway, Rio-Antirio Bridge, Nea Odos, Central Odos and Egnatia Odos).
Meet the service at SHELL Gas Stations and earn 1 Smart Point per euro.
Find the list of contracted gas stations here

* The offer of Smart points is valid until 30/04/2022

* The transaction is subject to payment costs of 0.5 €

}