Company Profile and Areas of Activity
Coral S.A. is the former Shell Hellas S.A. that was renamed after the completion of its acquisition by Motor Oil Hellas. The company operates in Greece since 1926.
Coral's vision
Coral's vision
Coral's vision in Greece is to be the number one company for marketing oil products and the customer's first choice, with its human face and respect for the environment. Its strategy is to constantly enhance its services in order to meet the ever-changing needs of the market and its customers and to differentiate itself from its competitors at all levels. The company's daily operations, and those of its partners, are governed by the company's General Business Principles and Code of Conduct, centred mainly on: application of the principles of sustainable growth, development of a framework for health, safety and the environment, compliance with current legislation and development and implementation of an ongoing corporate social responsibility programme, which will respond sensitively to the contemporary problems of our society.
Coral, a proven pioneer and leader in
the oil products sector, remains by the side of today's consumer,
ready to effectively meet their every needs.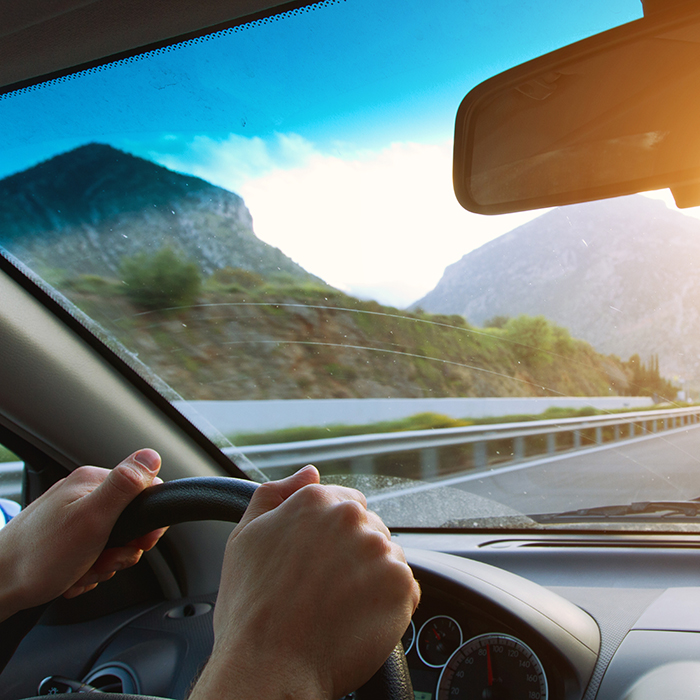 Main activities
With approximately 750 retail stations operating under the Shell brand it has a market share of around 22% and is a leader in the Greek fuels market.
Its main activities involve the distribution and marketing of a wide range of oil products, including petrol, fuel oil, diesel and lubricants through its retail network. Its activities also cover industrial and commercial sectors, marine and chemicals.
 Furthermore, Coral S.A. has a 100% stake in ''ERMIS A.E.M.E.E.'' and ''MYRTEA A.E.'' which manage retail stations, as well as in ''Coral Products and Trading A.E.'', a company engaged in the marketing of marine fuel. In addition, Coral S.A. has a 37.49% stake in RAPI A.E., which manages oil depots, and a 49% stake in Shell & MOH Aviation Fuels A.E., a company marketing aviation fuel.
Coral has been operating in the Cyprus retail market since 2017 through its subsidiary Coral Energy Products Cyprus Limited which operates 32 retail stations, 29 of which are under the Shell brand. Similarly, Coral has been active in the Serbian market since 2018 through its subsidiary Coral SRB d.o. Beograd, which operates six Shell branded retail stations. Also, since January 2021 Coral has been active in the Croatian market after the acquisition of the 75% of Apios d.o.o. which has a network of 26 retail stations. Gradually the network of the company, that was renamed to Coral CROATIA d.o.o., will operate under the Shell brand. Furthermore, in April 2021 Coral Fuels DOOEL Skopje, a subsidiary of Coral S.A., began the operation of its first two retail stations in North Macedonia under the Shell brand.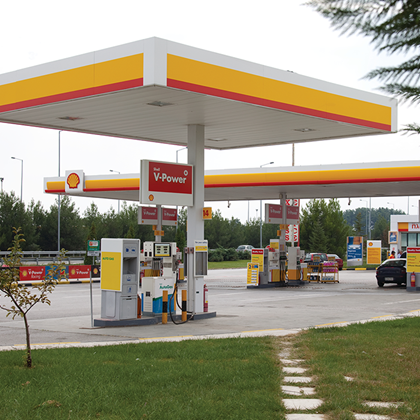 Throughout its 95 years of operation in Greece, the company has demonstrated its interest in the country's social welfare contributing to the national economy through both its continuous investments and the job opportunities that it has been creating. Its low staff turnover rate is witness to a strong employer-employee relationship, which has also been the driving force behind its successful growth.
Today the company employs 280 people, without counting indirect employees, retailers and their staff.
Retail stations
Coral has approximately 780 retail stations under the Shell brand in Greece, which provide high level products and services.
At a Shell retail station customers can: refuel their car with Shell's high-tech fuels (petrol or diesel), check their tyres, have their car washed and, at some retail stations, order heating oil for their home.
In addition, in Shell's on-site convenience stores consumers can find a wide range of branded staples including foodstuffs, snacks, hot and cold foods, soft drinks, toiletries as well as books and household items.
At Shell retail stations priority is also given to operating in strict compliance with the highest health, safety and environmental protection standards. For example, the company implements a Community Directive relating to the retail station's infrastructure requirements for petrol vapour recovery - a measure directly linked to environmental protection.
Discover more
Commercial and Industrial Fuels
Coral S.A. serves a wide range of wholesale customers, both throughout Greece and abroad, supplying high-tech fuels to the wider commercial sector, from industry, general trade, construction and transport to liquid fuel dealers.
By combining Shell's technological excellence with one of the most state-of-the-art and multi-functional refineries in the world, namely that of Motor Oil, Coral S.A. is in a position to provide fuels ranging from simple mineral technology fuels to fuels with special additives and special formulation which offer operational excellence, long-life and economy wherever they are used.
Discover more
Chemicals
The Chemical Division's activities consist in the storage and distribution of a wide range of products aimed at chemical industries. Coral S.A. is the sole representative / distributor of Shell Chemicals in Greece. Its products, which cover a wide range of needs, are transported from the Shell Chemicals refineries by special chemical tankers to Coral S.A.'s privately-owned depots from where they are distributed to customers in Greece and the other Balkan countries. 
Discover more
Marine
Coral S.A. is a trusted marine fuels supplier who aims to be the customer's strategic partner, maximising their business performance.                         
The company offers a wide range of fuels - from Mazut 30 cSt to 380 cSt and diesel making it possible to supply all types of vessels, from small fishing boats to large sea-going vessels. Deliveries can be made using water transport or tankers to the whole of Greece.
Discover more
Bitumen
Coral S.A.'s bitumen division operates in Greece and also in the markets of neighbouring countries offering a wide range of products: conventional pure binders, or polymer-modified binders, – or of another type – admixtures or composites for the production of coloured bituminous mixtures, or, finally, bitumen-based insulating materials for a multitude of uses and particularly ideal for joint sealing applications.
Discover more
LPG
Liquefied petroleum gas, better known as gas, is an ideal solution for the modern household, industry and businesses since it offers energy solutions at reasonable prices. With over 3,000 customers throughout Greece, 3 depots in Athens, Thessaloniki and Ioannina and over 100 members of staff, Coral Gas provides reliable products and unbeatable service.

Discover more

}